For our home owners and investors, we provide customized property management solutions. Our fee structure is simple, and straightforward.
Our objectives as your client is:
Minimize vacancy rates
Maximize Rental income
We work with quality driven property owners
Tom Sharpe properties works individually with each property owner to make sure that all your goals are reached. We are here to maintain your property and relationships in the community.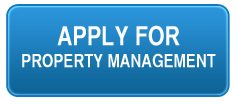 Feel free to contact us any time with questions about savannah property management: (912) 228.4811
We are Savannah Property Managers
Dependable and Reliable property managers are hard to find. You know that managing property can be a difficult task, you have been through it.  There are so many small and large problems that can occur.  You have to hire someone you know and trust.  Even if you live locally, hiring a good property manager in savannah can benefit you.  It puts your mind at ease. We have clients from California to Canada who rent their property in Savannah.  They trust us here at Tom Sharpe Properties to get the job done.  Most people think that property managers have it easy.  We change a light-bulb here and there, etc.  However our job is to maintain the quality of tenants and 100% rentals for our units.  Think of Tom Sharpe Properties as your dependable Property Management team.  We go above and beyond almost any other manager here in Savannah.
We use technology to get the most out of our properties.  With products like Nest's Thermostat and Numbered Keypad doors, we are on top of tech.  Thanks to our business partners Digital Doc Savannah Computer Repair, we are always coming up with new ways to save our tenants and home owners money. If you ever have a question about local utilities or Savannah property management we are happy to help.  It's our job to keep our tenants happy, our home owners satisfied and the city of Savannah beautiful.  All of the local schools like SCAD, Savannah State, Savannah Tech and Armstrong know that we take care of them.  We love renting to students who have the responsibility of taking care of property.  Our goal is safety, security and happy neighbors.
Some of the locations we manage:
Savannah Property Management
Historic District
Downtown
Downtown Savannah
Victorian District
Ardsley Park
Gordonston
Parkside
Historic residential property